Our time-tested integration tool, LenderLink®, is a configurable middleware solution that pulls information from your loan origination system (LOS) and pushes it to your core processor. Since 1995, LenderLink has been moving loan data from its origination point to its loan servicing system by using the secure connections and API provided by the core processing provider. LenderLink accepts multiple kinds of LOS payloads, and can pull from any LOS's modern API.
We Support All Major Cores
As a trusted partner to financial institutions for more than three decades, we integrate with most core servicing and loan origination (LOS) systems for Consumer, Mortgage, and Commercial Lending. Our loan boarding, loan booking, and API integration can also interface to many of the cloud-based underwriting systems currently on the market. 
LenderLink integrates loan origination systems (LOS) with both banking and credit union platforms.
We Support Document Transfer
LenderLink pulls all required documents for a loan based on loan type, and uses API calls to index them accurately into your storage system. If not all the required docs are found when the documents are moved initially, you can export them later. LenderLink automatically pulls only new documents and transfers them to storage.
Many of our clients have been with us for decades. When they have a question, it's us they talk to, not some outsourced call center. Ongoing support is an integral part of our interface solution, not an add-on service. When your needs change, our support team will adapt our solution to quickly meet your needs. See what many or our clients have to say about LenderLink support.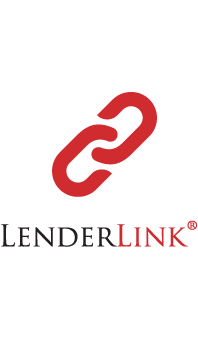 DOCUMENT IMAGING
"We have saved a great deal of time post closing. I click a button and then do other things while the interface is processing. We have completely removed the document imaging department from the equation. Also – one full-time person's time was freed up after this interface was in place."
LOAN FUNDING
"LenderLink has made it so simple! Loan funding is now easier, faster, and more efficient than ever. Lowenstein and Associates is receptive to our needs and are a great team to work with!"
CUSTOMER SUPPORT
"LenderLink is the only software product I have used that I don't dread talking to support. Any issue that I have had is fixed promptly and professionally … I wish more software companies were as friendly and helpful."
LOAN BOARDING
"LenderLink reduced our loan boarding time from 20-30 minutes to 5-10 minutes. The process works easily and efficiently. Their support personnel are quick to respond to any changes we need and they are always a pleasure to work with."
GL ACCOUNTING
"Now that we have this process automated, we can do things better in addition to doing them faster. The information that LenderLink passes to the GL and Loan modules for HFS (Held for Sale) loans has provided capacity, so we are able to do more complicated accounting that is much more accurate and useful for profitability and financial analysis."
CUSTOMER SUPPORT
"I rate LenderLink and Lowenstein and Associates as A+ in the world of software products and support. To anyone considering this product, I would say that you can't go wrong with LenderLink. The support and the product are head and shoulders above the rest of the software out there."